Wireless charging is a recent boon of technology, has been taken to the next level by Apple's MagSafe. This magnetic self-aligning technology eliminates the hassle of finding the correct charging spot by magnetically snapping the iPhone in the correct spot.

The latest iPhone series 12 and 13 feature this magnetic array embedded on the back of the phone that allow for MagSafe compatible chargers to easily attach on to the device and effectively deliver wireless charging.
MagSafe: What It Is and How It Works

There are many reasons to love MagSafe wireless charging. It's convenient, fast, and just flat out cool. But what makes wireless charging even more convenient is that with this technology we can now effectively charge multiple devices with ease!
If you part of the Apple family, it is highly likely that you own the holy trinity of Apple products: the iPhone, Apple Watch, and AirPods. That means it takes thrice the amount of effort and number of cables to always keep these devices charged.
Sure, it's not always easy to get rid of clutter and cords, but it can be done! By opting for a 3in1 multi device charger, you'll have one charger that can effectively charge all three of your essential devices!
"The vision is that people should have the ultimate in convenience. Being able to get the things they care about on the appropriate device."
The Ultimate Charging Solution
Journey's 3-in-1 wireless charging station is the best way to get rid of clutter, multiple power adapters and tangled cables.

The main advantage of using our charging station is that it saves you money and effort. You no longer need to plug and unplug your devices every time you want to charge them or buy different chargers for each device.

All you need is this one 3-in-1 charging stand that can conveniently charge up all three Apple devices at once.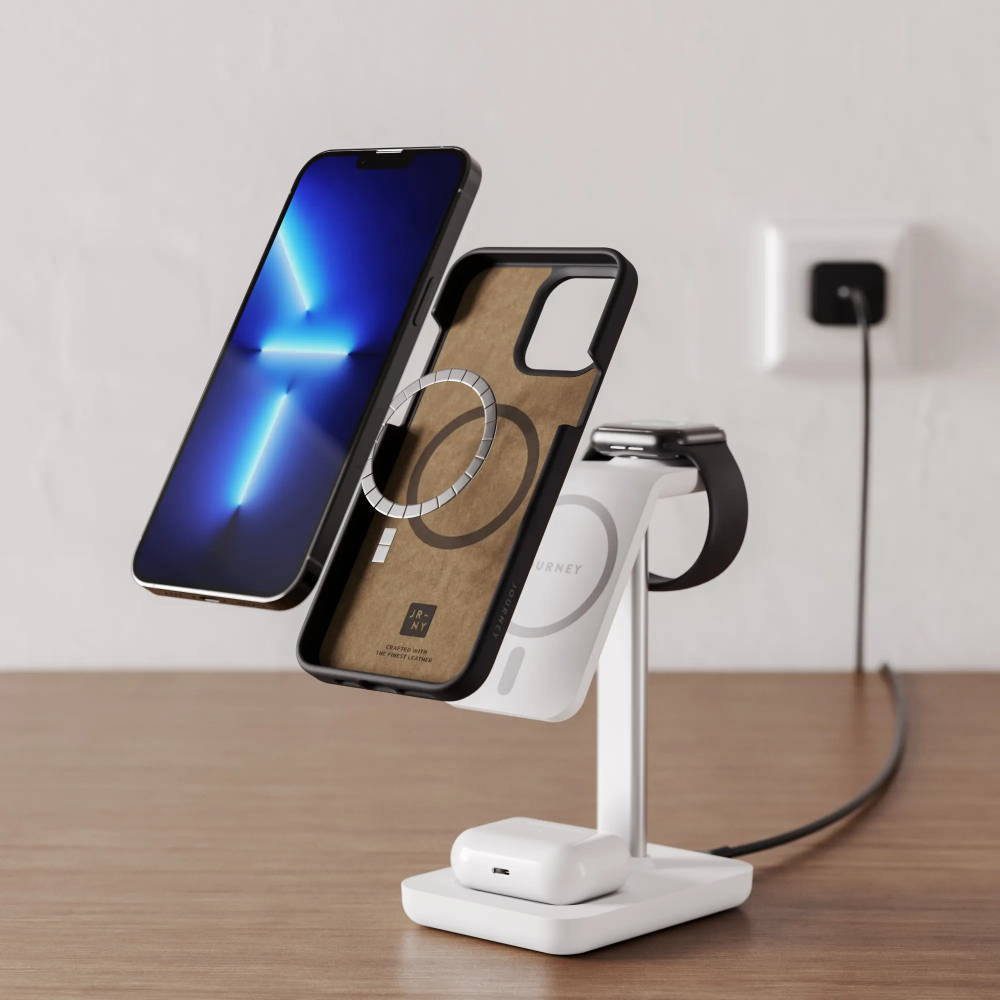 The strong magnets on the charger work with all MagSafe Cases and can be used without a case as well (Only for iPhone 12 & 13).
The charger is compatible with all Apple watch series and wirelessly chargers your AirPods too!
It also comes with a premium USB -C cable making it the only one universal cable you need to charge all your devices.
The 3-in-1 design is not only convenient and economical but also space saving. You can now have all your Apple gadgets closer at hand with minimal clutter on your desk or nightside table, as all your devices will be neatly arranged and stacked on top of each other while giving full accessibility.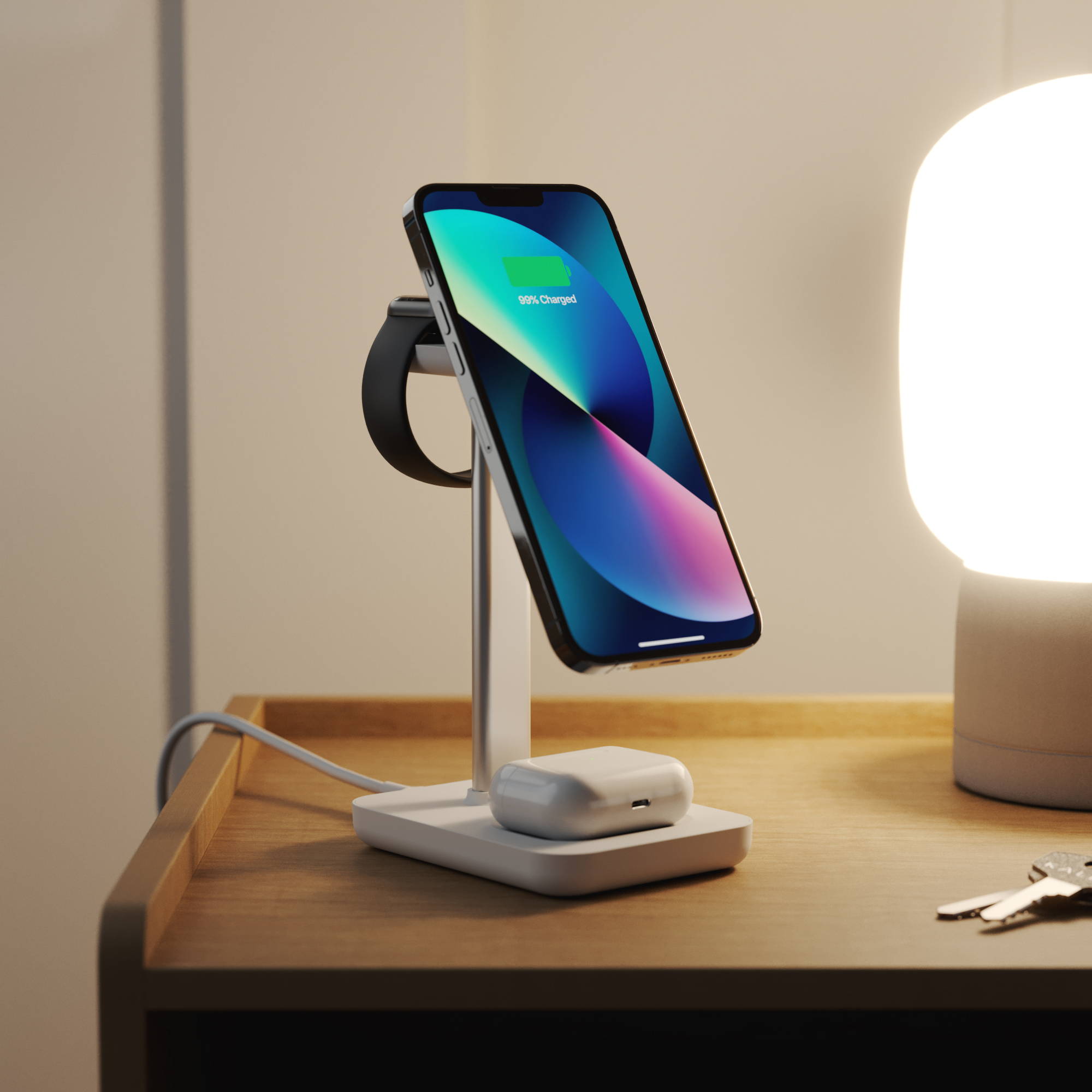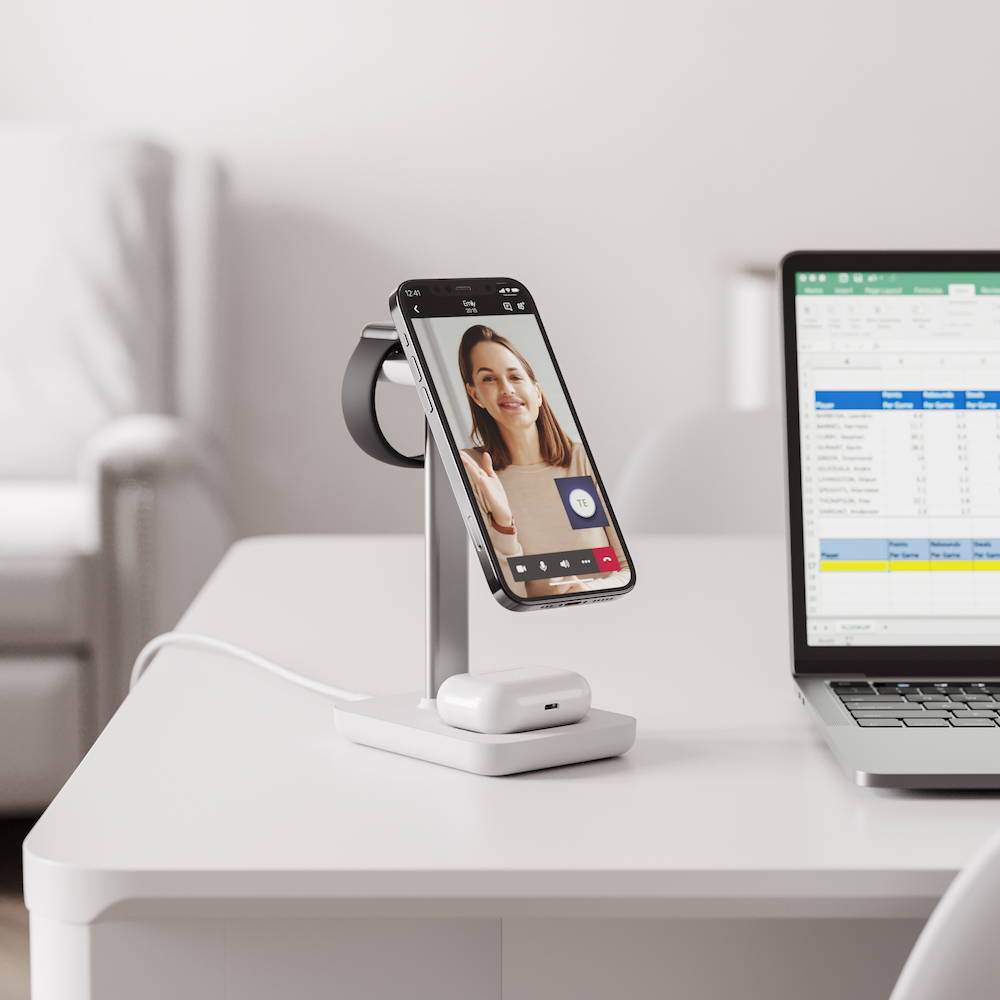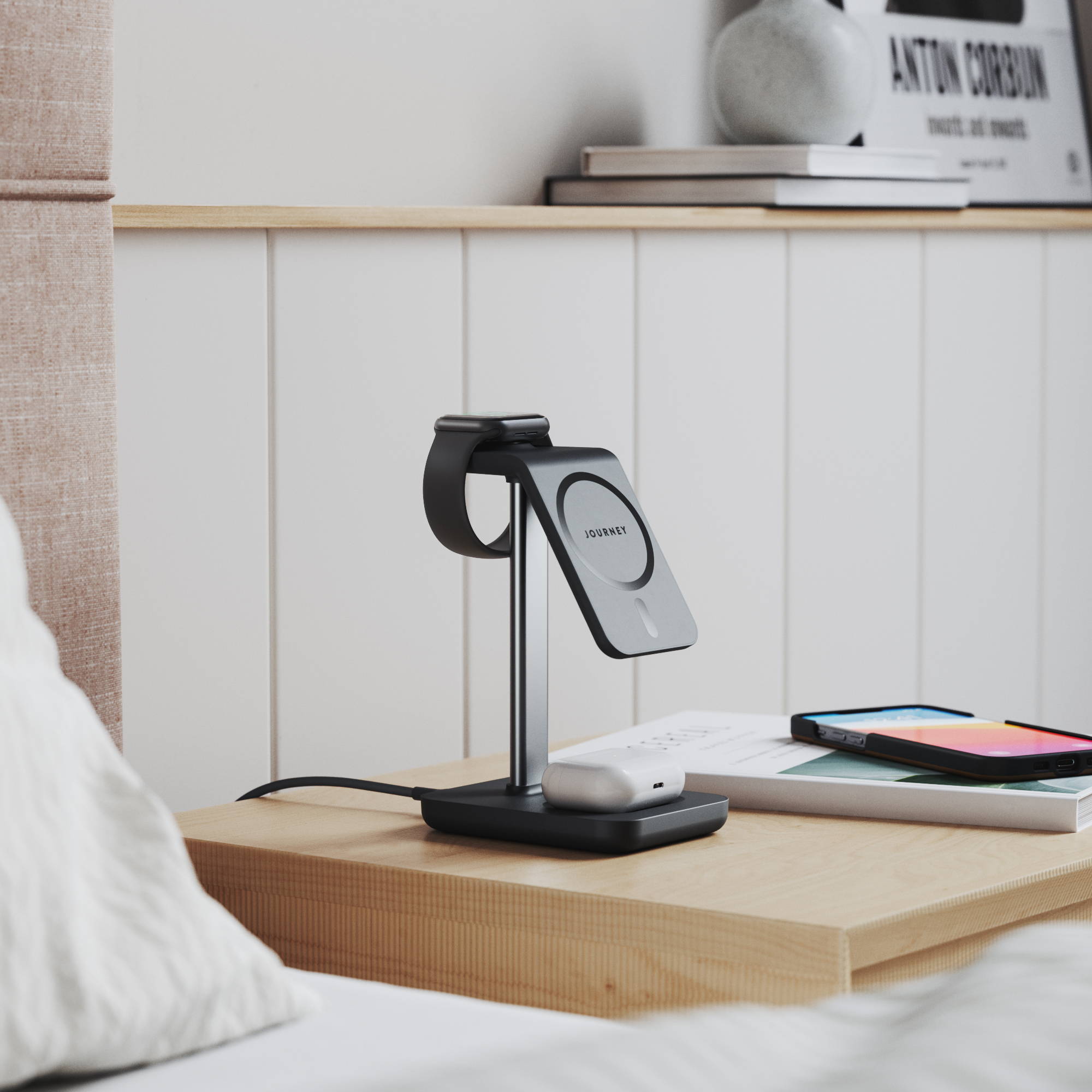 JRNY's 3-in-1 MagSafe charging stand is super sleek and portable which adds to its aesthetic appeal. It is made with high quality materials and minimal design with designated charging spots- letting you use your products even while they are charging!


Forget about constant plugging and unplugging —now just simply place your devices on the stand and enjoy fast wireless charging with Journey's 3-in-1 Wireless Charging Station!