MELBOURNE AUSTRALIA – We spend approximately 850hrs a year (excluding the weekends) on our work desk. Can you imagine spending so much time in a cluttered space? No, right?!
Journey brings to you the perfect solution to create a work environment that is tidy and clean, thus boosting your productivity and enhancing the clarity of thoughts.
A Journey spokesperson said, "This time we have created the product not just keeping the iOS users in mind, but everyone who works on a desk. This charging mat is our all in one solution to keeping your desk clutter-free while simultaneously charging your devices. We promise that it will soon become your favorite desk companion."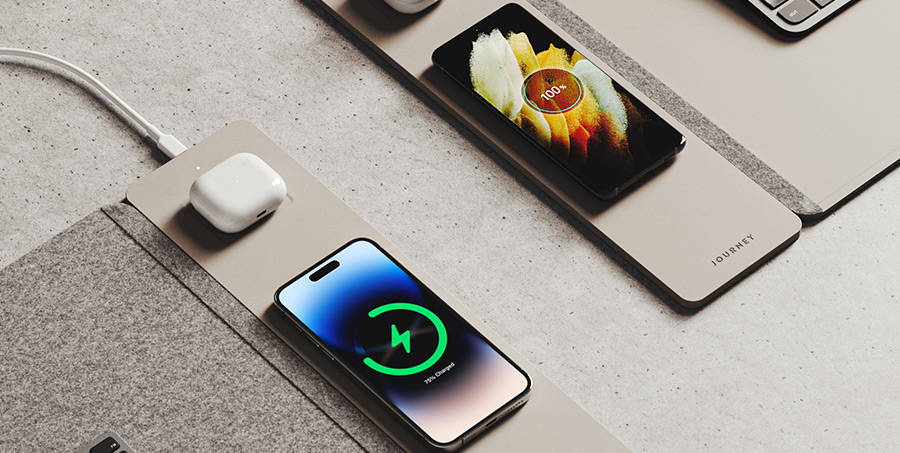 He further added, "The reversible ALTI features a modular wireless charging panel that fast charges your smartphone and earbuds simultaneously. The charging panel attaches to the desk mat magnetically. It can be attached on either left or right side to suit the user. You can also pull open the ALTI to stow paper and notes to create a tidy workspace. The ALTI features a premium vegan leather surface (water-resistant) on one side and plush felt on the other side for a cushiony surface that's warmer to work on during the colder mornings. The detachable magnetic panel can deliver upto 15W power for wirelessly charging your devices."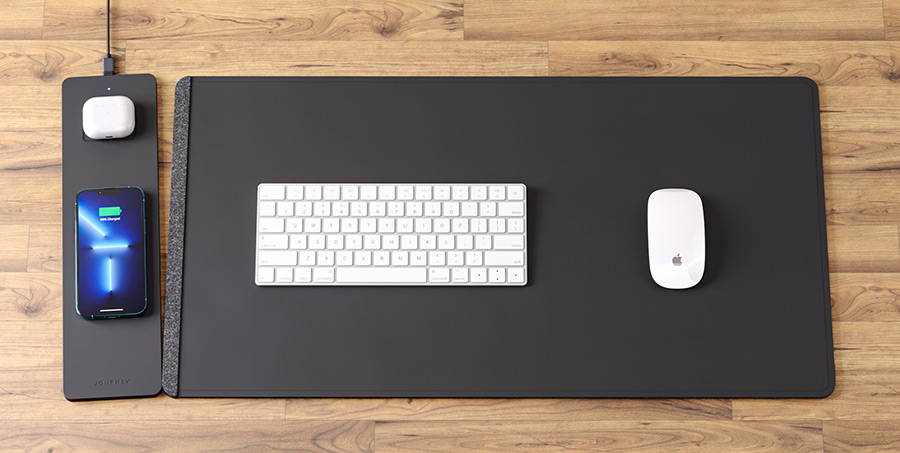 With 370mm (W) x 780mm (L) x 4mm (D) dimensions, the mat is sleek and gives a professional and classy look to your desk. The size allows you to use any keyboard and mice comfortably and make it suitable for most desks. It is available in both black and light grey color options.
With the ALTI desk mat, Journey has stayed committed to the promise of only providing high quality products while contributing to the sustainability of the environment by using ethically sourced leather and recyclable packaging.
---
As an introductory offer, take a further 20% off with code
TAKE20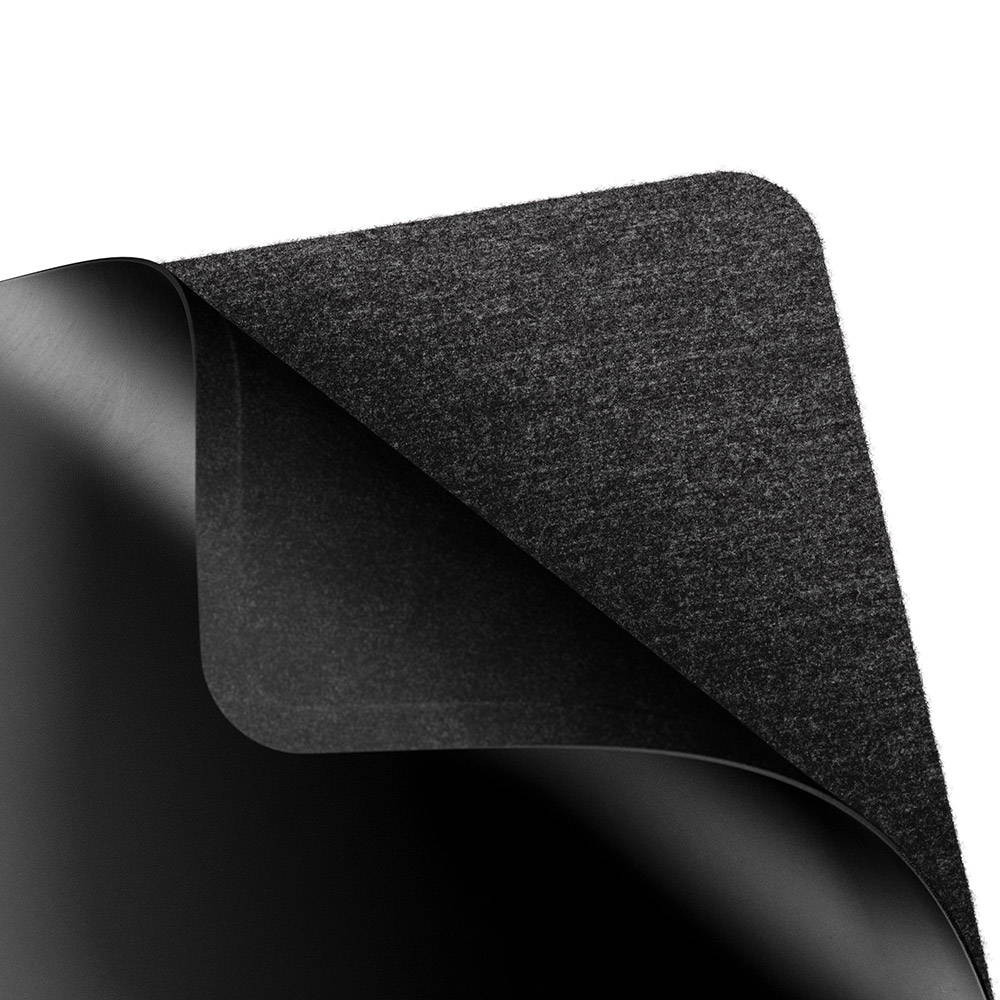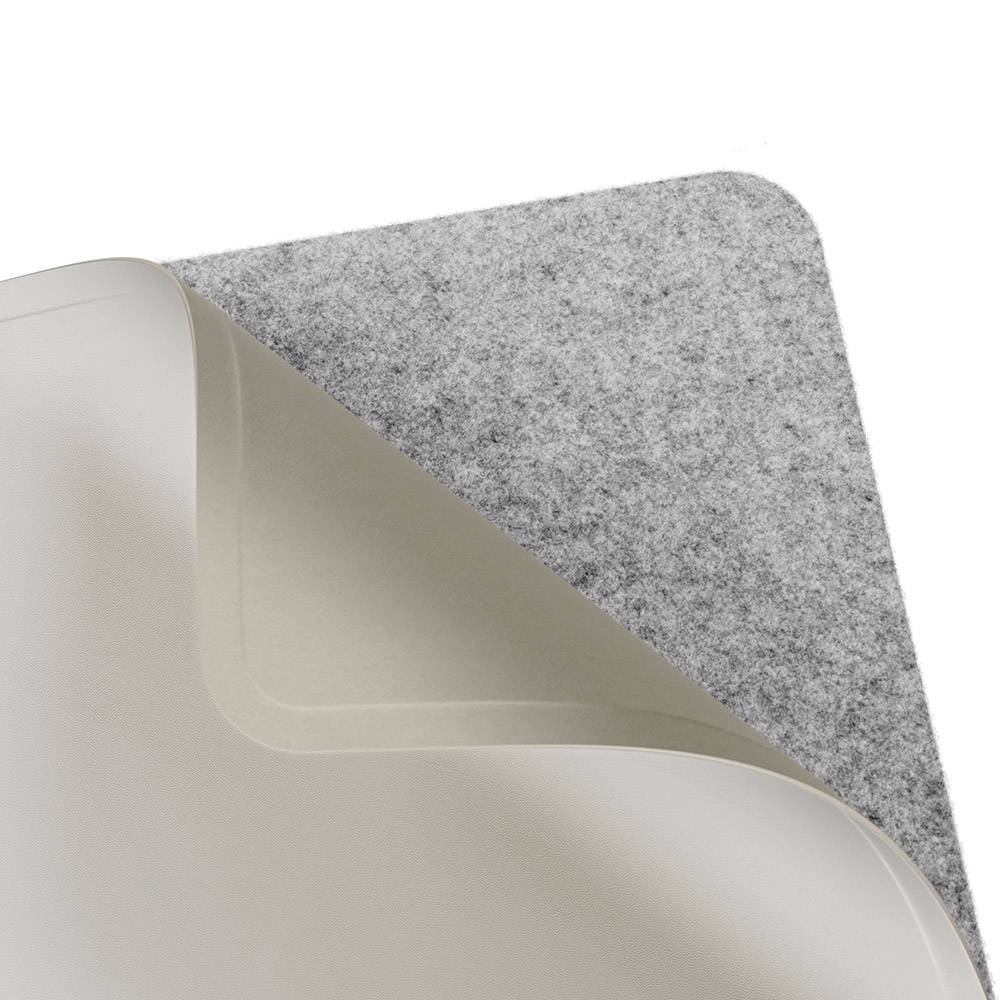 ---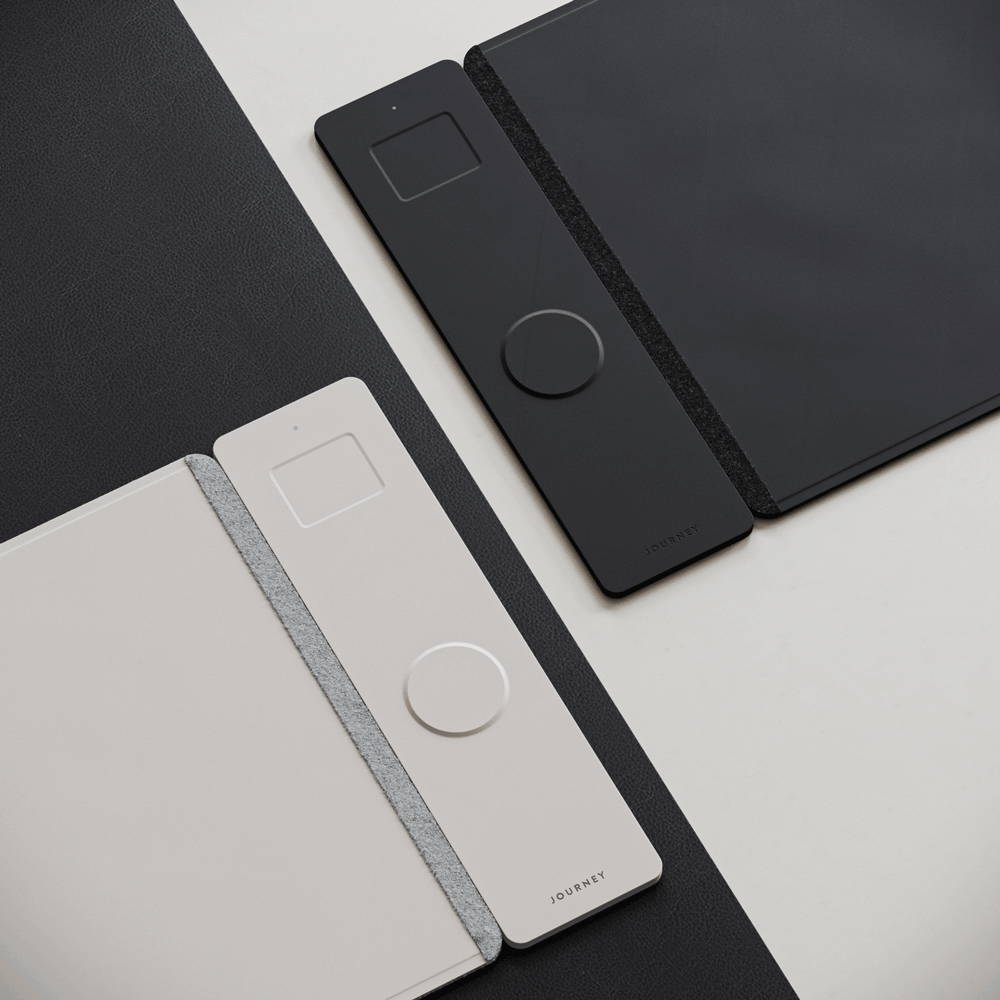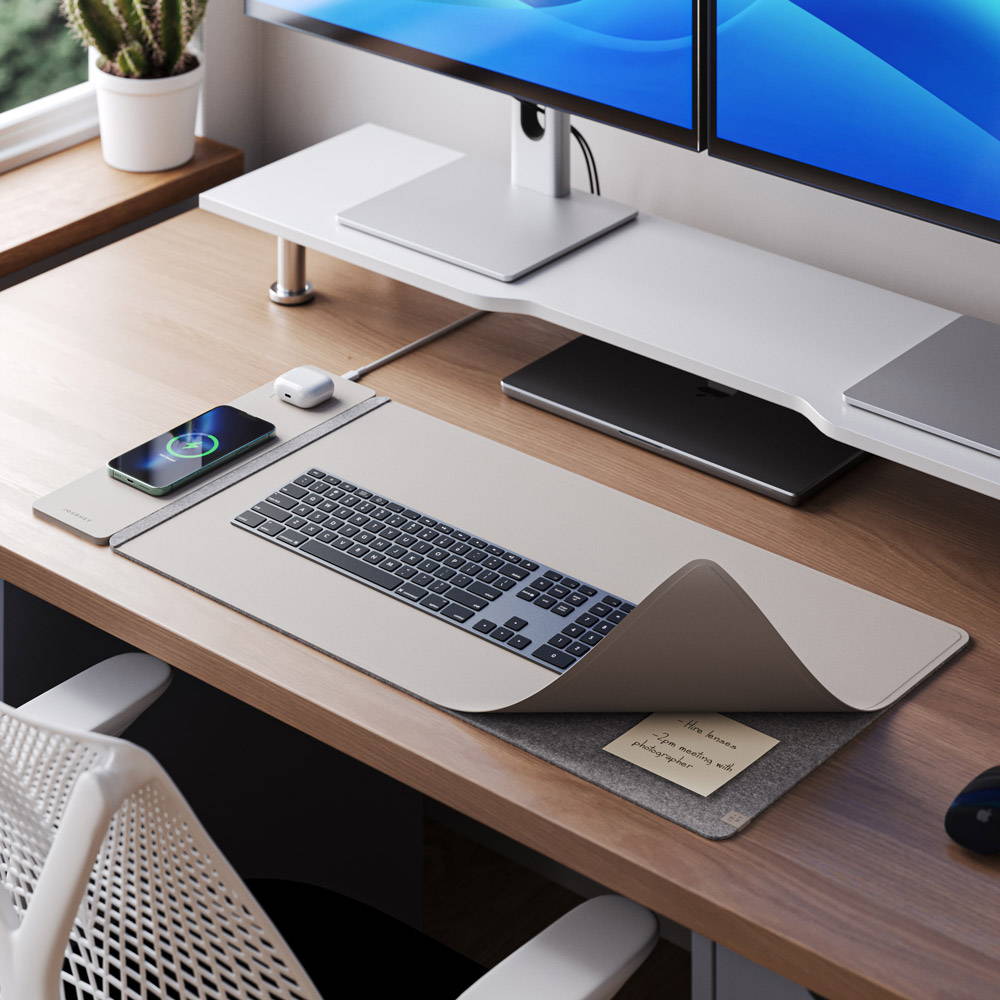 ---
ABOUT JOURNEY
Journey is an Alogic brand and an endeavor in creating innovative consumer electronics. Journey's team of highly skilled product designers and engineers aim to create unique tech accessories that are both practical, stylish and sustainable.
For media enquiries, product samples, and interviews with JOURNEY spokespeople, contact JOURNEY's marketing team:
Email: marketing@journeyofficial.com
Find high-res media images here: https://alogic.box.com/s/6z2duh6xxq18lmosx4y144n91qz1mov7